hey, I'm CK...
I help good businesses build killer brands
Razor-sharp messages that cut through the noise, design you can't un-see, and stories that influence action and capture the heart so you're the only voice they listen to.
Killer Branding™
A Killer Brand™ starts with a soul-stirring exploration to uncover your purpose, personality, people, and promises to build meaningful connections that resonate with your customers and draw them closer to you.
Effective Websites
No more website shame. You can finally be proud to send people to your sexy new website and know it was designed with strategy and psychology in mind so you won't miss out on sales.
Authentic Marketing
Soul not Sleaze - Spread your message and tell your story without slimey tactics or feeling fake. Your people desperately need to hear what you have to say and serving instead of selling changes everything.
We live in story driven world
It's cluttered, fragmented, and noisy, and everyone struggles to be heard
So to stand a chance in a distracted market, you've gotta stand for something.

This means
If you Want to...
Connect with Clarity
Communicate your unique brand story and the value you offer so more people resonate with your message.
Attract Ideal Customers
Leverage your new website, story and strategy to attract the right customers into your business.
BECOME MORE VISIBLE
Build a compelling, consistent online presence, so you are the obvious choice in a sea of clutter and noise.
An easy-to-understand website and a clear and concise brand message is no longer a luxury.
CLK Media Co. is a Fort Walton Beach Florida-based branding company offering strategic website design & development and brand identity services that attract people to brands and builds the
Connections they Crave.
Here's how we'll
Build Your Killer Brand
Connect with more of your best clients through intentional, strategic branding. This potent combo of a seductive strategy + a killer brand identity can change the way you, and your dream clients, feel about your business forever.
Good businesses
I've Helped Level Up
Absolutely a MASTER professional with VAST Marketing knowledge that can help any business reach their target market and generate more brand recognition, website visits, better website rankings, generate more leads and make better profits to the bottom line.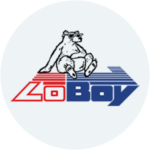 T. Lavon Lawrence
Loboy Coolers
It was so nice working with Cecil. He's knowledgeable, responsive, patient, creative and receptive to changes. I would highly recommend him for your website and marketing needs!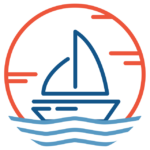 Stephanie Johnson
Sublime Sailing
Cecil is super easy to work with and puts his ego in his pocket to hear the customer's wants and needs. This is the second opportunity for me to work with Cecil, and each time the satisfaction level goes up. He comes highly recommended.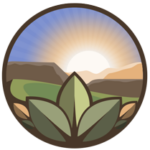 Barry Hosford
Abundant Life Canadian
Thank you for the fine-toothed comb treatment on the responsive site – I appreciate your attention to detail and willingness to be ""responsive"" to all my questions and Type-A tweaks, too! You've been a pleasure to work with; I'd recommend Cecil any time!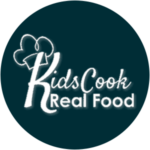 Katie Kimball
kidscookrealfood.com
Yeah...it's Humpday!
So get in touch and we can help get you over the humps in your business
By submitting you agree to receive email from us.
Please visit our Privacy Policy for more information.